Tour to Giza Pyramids, Memphis and Sakkara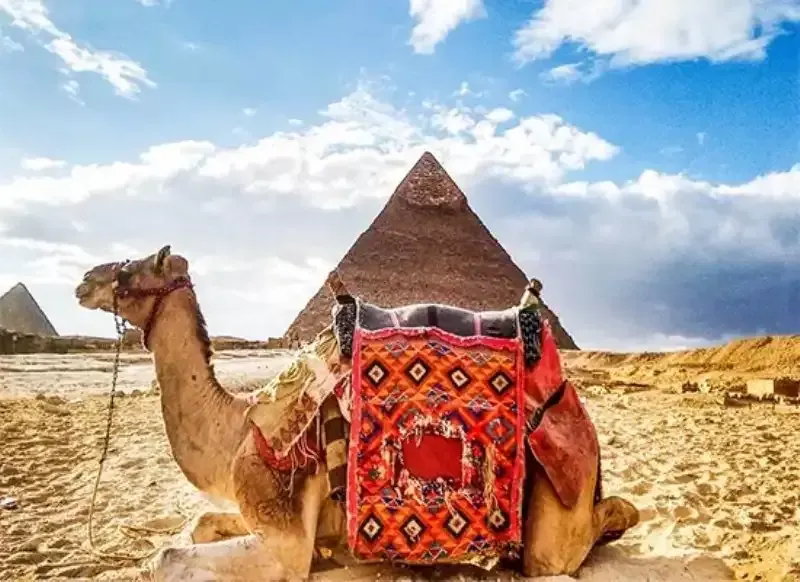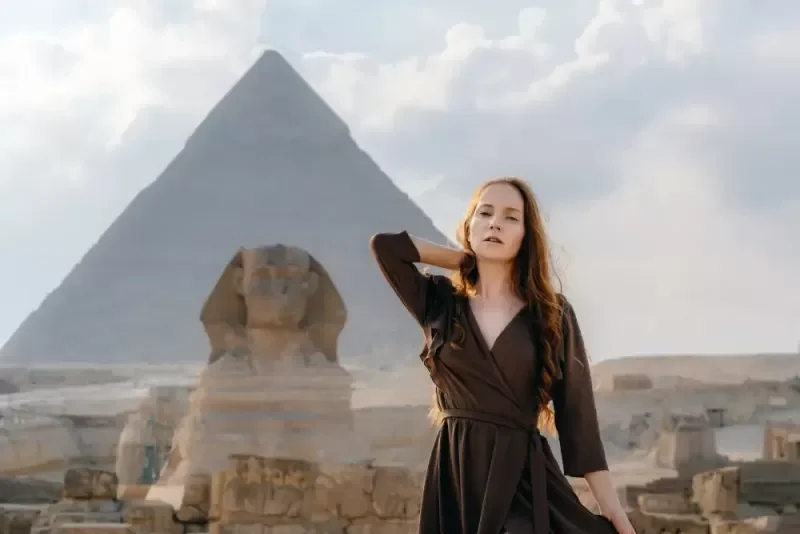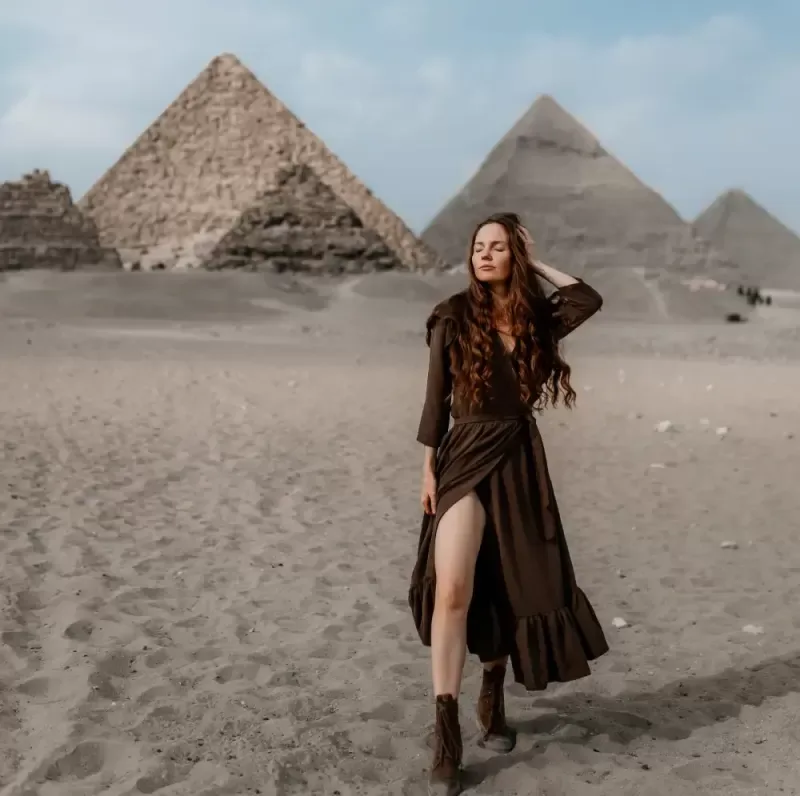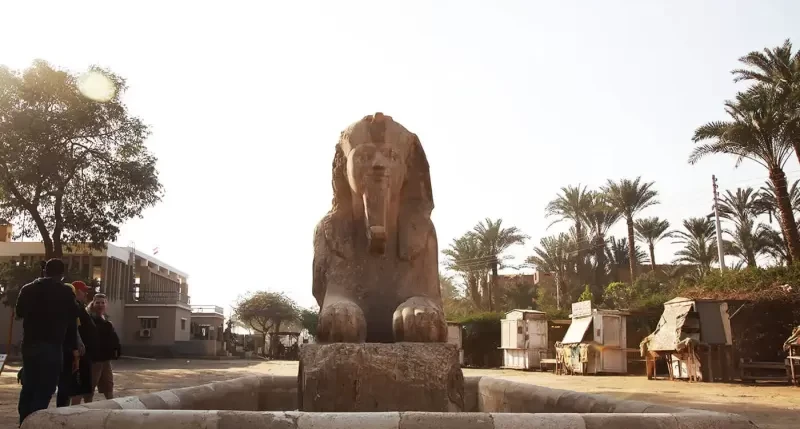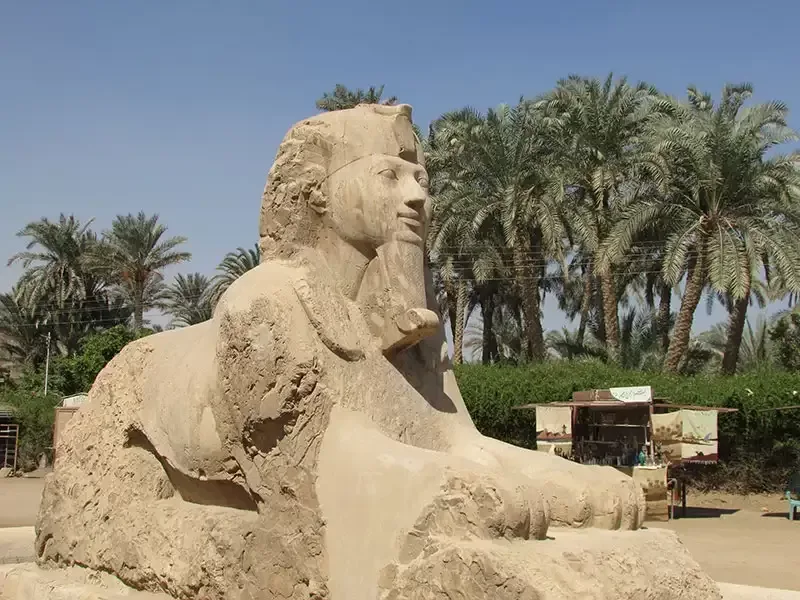 Overview
Are you ready for an unforgettable adventure through time? Join us on a tour to Giza Pyramids and explore the greatest ancient sites near Cairo in just one day! Our journey begins with a visit to the Great Pyramids of Giza and the Sphinx, the iconic symbols of Ancient Egypt. You will have the opportunity to marvel at the incredible architecture and engineering skills of the ancient Egyptians as you stand before these magnificent structures.
But that's not all! Our tour also takes you to the older Step Pyramid at Sakkara, which is considered to be the world's first pyramid. This site is a testament to the ingenuity and creativity of the ancient Egyptians, who built this incredible structure over 4,700 years ago. You will have the chance to explore the complex and learn about the history surrounding it.
And as if that wasn't enough, our tour also includes a visit to Memphis city, the first ancient capital of Egypt. Here, you will witness the greatest times of Ancient Egypt and learn about the Pharaohs and their legacy. You will be amazed by the stunning statues of Ramses II and the Alabaster Sphinx, which are located in the open-air museum.
Our experienced guide will provide you with fascinating insights into the history and culture of the ancient Egyptians, making this tour an educational and enriching experience. So, if you want to discover the secrets of the ancient world and witness some of the most impressive structures ever built by humans, join us on this incredible tour to Giza Pyramids and beyond!
| | | |
| --- | --- | --- |
| Duration: 08 Hours | Type: Private Tour | Run: Every Day |
Included
All transfers by a private air-conditioned vehicle.
Pick up services from your hotel & return.
Private English Egyptologist guide.
Entrance fees to all the mentioned sites.
A bottle of water during your trip.
Lunch meal will be served in a local restaurant.
Shopping tours in Cairo.
All taxes & service charge.
Excluded
Any extras not mentioned in the itinerary
Tipping Kitty
Itinerary:
Are you ready for an adventure of a lifetime? Look no further than the Tour to Giza Pyramids with Around Egypt Tours! With their expert representatives, you'll be picked up from your hotel and taken on a journey through time to discover the wonders of Egypt's ancient past. You'll start by exploring the Step Pyramid of Zoser, the world's oldest primary stone structure, and learn about the history and significance of this incredible landmark.
Next, you'll be transported to Memphis, the capital of Old Egypt during the Old Kingdom, founded by King Menes. There, you'll witness the awe-inspiring remnants of this once-great city and gain insight into the daily life of its inhabitants.
As the day progresses, you'll work up an appetite, and Around Egypt Tours has you covered. You'll have the opportunity to get lunch at an authentic Egyptian restaurant, where you'll indulge in delicious local cuisine and get a taste of the country's vibrant culture.
But the adventure doesn't stop there - next up are the Pyramids of Giza, the iconic symbols of Egypt that have captivated visitors for centuries. You'll be amazed by the sheer size and grandeur of the Pyramids of Cheops, Chephren, and Mykerinus, and marvel at the incredible engineering feat that created them.
As you wander through the ancient site, you'll also encounter the Great Sphinx, a mystical creature with the head of a human and the body of a lion, dating back to the time of Chephren. And to top it all off, you'll visit the Valley Temple, an ancient mortuary temple where the Pharaoh's body was prepared for burial.
Finally, as the day comes to a close, you'll be transported back to your hotel, full of amazing memories and experiences that will last a lifetime. Don't miss out on the Tour to Giza Pyramids with Around Egypt Tours - it's an adventure you'll never forget!
Prices:
2-3 Persons
4-6 Persons
7-9 Persons
10+

Prices

$

95

$

90

$

80

$

75
Notes:
• Tour and Prices
Tour price currency is set to USD, however, you can pay in Euro or GBP.The tour prices as stated per person are all-inclusive. Moreover, we always update prices to ensure you receive the lowest price possible. Once your tour is confirmed, no change to the prices is guaranteed from our part.

• Children Policy
0 - 05.99 Free of Charge
6 - 11.99 pay 50% of tour price
12+ pay full tour price as per adult person
If your tour includes airfare then an extra charge for child rate may apply.

• Deposit and Payment
A full payment will be required when confirming your booking as requested and can be paid by credit or debit card (Visa / MasterCard) via Verisign Secured payment system on our website.

• Tour Voucher
After your tour is confirmed we will email final confirmation and voucher to print and bring with you. Details will include contact numbers of your tour operator and customer care and additional information for your convenience.