Egypt Travel Packages
Looking to explore the wonders of ancient Egypt? Look no further than our customizable Egypt travel packages! We offer a variety of packages to suit any taste, from classic tours of Ancient Egypt with Nile cruises, city tours, diving holidays, and adventures in the desert.

– Discover the best attractions of ancient Egypt with our Egypt Vacation Packages, starting at affordable prices from $649.
– For those seeking a luxurious experience, our Luxury Egypt travel packages offer the most comfortable travel experience in Egypt with classy accommodations, personalized itineraries, and specialized services to make your trip unforgettable, starting from $1350.

– Get in the holiday spirit with our Christmas Egypt Travel packages, which offer the perfect way to spend the holiday season while visiting the world's historical sites in Egypt, starting from $999.

– For travelers from the USA, our Egypt Travel packages from USA are the best opportunity of a lifetime trip to discover all the hidden secrets of the breathtaking destinations of the Ancient Egyptian Civilization, with prices starting at $1199.

– Adventurers will love our Egypt Travel packages, including Adventure Tours, which explore the vast Sahara of Egypt and inspiring landscapes in the Great Sand Sea, the White Desert, the amazing Siwa Oasis, and other desert oases, with prices starting from $599.

– Looking for a quick getaway? Our Egypt City Break package is an excellent option for those who want a weekend in Egypt, starting at $299 and more!

Experience the trip of a lifetime with our Egypt travel packages, featuring domestic flight tickets, accommodations, Nile River cruises, the best tourist attractions, and many more. Book with us today and enjoy a unique and affordable vacation with the most experienced travel agency.


Nile Cruise Vacations
Are you ready for a once-in-a-lifetime travel experience? Look no further than our Egypt Nile cruises! Whether you choose to embark on a journey between Luxor and Aswan, or a Lake Nasser Nile cruise, you'll be transported back in time to the greatness of the world's oldest civilization. You'll have the opportunity to discover the secrets of the pharaohs through visits to ancient temples and monuments.
As you sail along the Nile River banks, you'll be amazed by the marvelous sights and fascinating nature that surrounds you. And when you arrive in Aswan, you'll be enveloped by the warmth and hospitality of the locals. No trip to Egypt would be complete without visiting the awe-inspiring Karnak temple, the valley of the Kings, Philae temple, and countless other incredible attractions.
Our Egypt Nile cruises offer the perfect way to experience all of these wonders, with expert guides and unparalleled amenities onboard our luxurious ships. So what are you waiting for? Book your Nile cruise vacation today and get ready for an unforgettable journey through the heart of ancient Egypt.
At Around Egypt Tours, we understand that the small details matter, which is why we go above and beyond to ensure that every aspect of your Nile Cruise vacation is perfect. From comfortable accommodations to luxurious Nile Cruises, we spare no expense in making sure that your trip is nothing short of amazing.
But that's not all - our professional guides are there to provide you with fascinating insights into the history and culture of Egypt, helping you to make unforgettable memories that will last a lifetime. So why wait? Book your Nile Cruise vacation with Around Egypt Tours today and get ready to embark on the adventure of a lifetime.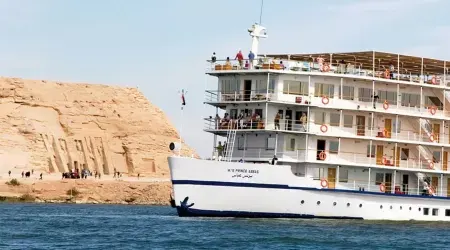 Are you looking for a luxurious and unforgettable way to explore the history of ancient Egypt? Look no further than the Mövenpick MS Prince Abbas cruise. This stunning vessel offers the perfect opportunity to relax and immerse yourself in the rich culture and heritage of the pharaohs.
As you sail across the breathtaking Lake Nasser, you'll be treated to some of the most impressive scenery in the world. From the comfort of your cabin, which includes options like Junior and Royal suites, you'll be able to take in the views and unwind in style.
During your 4 or 5-day journey, you will get to explore some of the most incredible sites that Egypt has to offer. From the awe-inspiring Kalabsha Temple to the majestic Abu Simbel Temple, you will have the opportunity to witness some of the most stunning historical sites in the world. Other sites you will get to explore include Beit El Wali, Wadi El Seboua, Amada Temple, and the Kasr Ibrim Citadel.
When you're not out exploring, there are plenty of ways to relax and recharge onboard the Mövenpick MS Prince Abbas. Take a dip in the swimming pool, curl up with a good book from the library, or work up a sweat in the gym.
And let's not forget about the food! The traditional Egyptian cuisine served onboard is sure to be a highlight of your trip. From classic dishes to modern interpretations, there's something for everyone to enjoy.
Overall, the Mövenpick MS Prince Abbas is an experience not to be missed. Whether you're a history buff or simply looking for a luxurious and relaxing getaway, this cruise has everything you need to make unforgettable memories.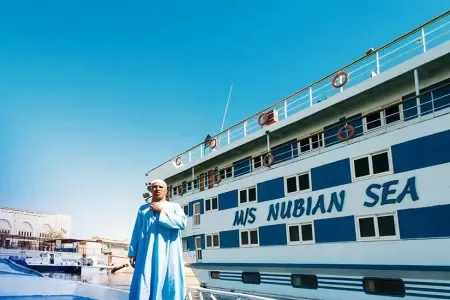 Are you ready for an adventure of a lifetime? Then buckle up and join the 5-star MS Nubian Sea Lake Nasser Cruise for an unforgettable journey that will take you through the most fascinating scenery of the lake. This luxurious cruise is the perfect blend of comfort and adventure, offering a unique opportunity to explore the incredible sites along the shores of the lake.
During your 4 or 5-day journey, you will get to explore some of the most incredible sites that Egypt has to offer. From the awe-inspiring Kalabsha Temple to the majestic Abu Simbel Temple, you will have the opportunity to witness some of the most stunning historical sites in the world. Other sites you will get to explore include Beit El Wali, Wadi El Seboua, Amada Temple, and the Kasr Ibrim Citadel.
But that's not all. The MS Nubian Sea Lake Nasser Cruise is designed to provide you with the ultimate relaxation and comfort that you deserve. With luxurious amenities and spacious cabins, you will feel right at home as you sail through the tranquil waters of the lake. The ship is equipped with state-of-the-art facilities to ensure that your journey is both comfortable and enjoyable.
So, what are you waiting for? Join the MS Nubian Sea Lake Nasser Cruise and embark on a journey that will leave you with great memories and an unforgettable experience. Whether you choose the 4-day or 5-day journey, you are guaranteed to have a once-in-a-lifetime experience that you will cherish forever. Don't miss out on this incredible opportunity to explore the beauty and history of Egypt while enjoying the comfort and luxury of the MS Nubian Sea Cruise.
I enjoyed myself immensely! This trip experience is one that I will never forget, and that's just putting it mildly. Our Tour Guide, Prince, was far beyond impressive.
Excellent tourism experience. The tour guide (Ahmed) has a wealth of knowledge about the ancient Egyptian history and culture. He is significantly helpful, polite and always willing to help.
I've utilize Around Egypt Tours numerous times! Professional Guides/Egyptologists, excellent service, and they go above abd beyond for an enriching experience. You won't regret booking with them! They're the best in Egypt!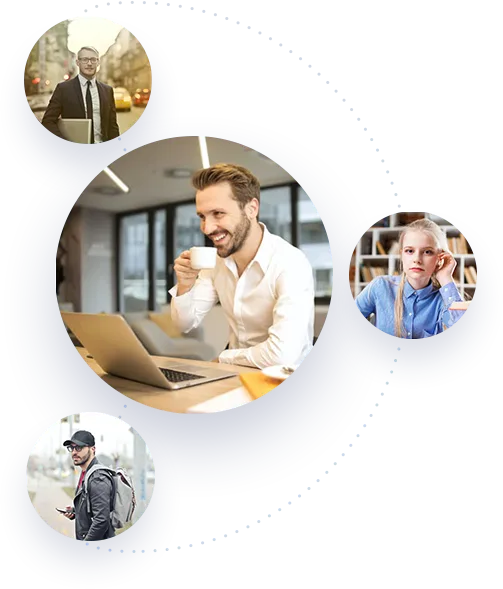 Our Partners
Our Awesome
partners

ETTA

IATA

Intercontinental city stars

Four Seasons Alexandria
Faq
Frequent Asked
Questions
Can I use my credit card in Egypt?
Major credit cards such as Visa, MasterCard, and American Express are accepted in most hotels, restaurants, and shops. However, it's always a good idea to carry cash as a backup, especially when shopping in local markets.
Do I need a visa to visit Egypt?
Yes, most travelers need a visa to enter Egypt. You can obtain a visa on arrival at the airport or apply for one in advance through the Egyptian consulate or embassy in your home country.
What should I expect from Egyptian cuisine?
Egyptian cuisine is a mix of Mediterranean and Middle Eastern flavors, with staples like rice, bread, falafel, and hummus. Seafood and lamb are also popular, and there are plenty of vegetarian options available. Don't miss out on trying the traditional breakfast dish of ful medames or the sweet dessert of basbousa.
Can I drink tap water in Egypt?
It's not recommended to drink tap water in Egypt, as it may contain harmful bacteria. Stick to bottled water, which is widely available.
What's the voltage in Egypt, and will I need a power adapter?
The voltage in Egypt is 220-240V, with a frequency of 50Hz. Most outlets are two-pronged, so you may need a power adapter if your devices have three prongs. Make sure to check your devices' voltage and compatibility before plugging them in.
What are the benefits of using a tour company for my Egypt tours?
Using a tour company for your Egypt tours can provide many benefits, including expert guidance from a local tour guide, organized transportation and accommodation, and a structured itinerary that ensures you see all of the top attractions. Around Egypt Tours can often provide insight into Egyptian culture and history that you might not get on your own.
What should I look for in an Egypt tour itinerary?
A good Egypt tour itinerary should include all of the top attractions, such as the Pyramids of Giza and the Egyptian Museum, as well as some lesser-known but equally fascinating sites. It should also allow for some free time to explore on your own and include activities that interest you, whether that's a Nile River cruise or a hot air balloon ride over Luxor.
Can I travel to Egypt with children?
Yes, Egypt is a great destination for families with children. Many tour companies offer family-friendly tours that cater to children, with activities such as camel rides and visits to child-friendly museums. However, make sure to check with Around Egypt Tours to ensure that the itinerary is appropriate for your children's ages and interests.
Can I bring pets on an Egypt tour?
No, pets are not allowed on Egypt tours, with the exception of service animals for individuals with disabilities. Make sure to check with the tour company beforehand to understand their policies on service animals.
Can I travel to other countries from Egypt on my tour?
Yes, We at Around Egypt Tours offer packages that include visits to other countries in the region, such as Jordan and Morocco. Make sure to check with us before booking to understand what is included in the package and any visa requirements for other countries.
Is it safe to travel to Egypt?
Egypt has been one of the best and safest tourist destinations for decades. Surrounded by warm Egyptian hospitality with friendly locals, you will feel at home and as safe as ever. When visiting Egypt tourist places it is important to follow some sensible precautions and recommendations, you will be able to explore and enjoy the generally safer cities in Egypt with a calm mind. With a generally low crime rate, visitors will be more than safe, especially in areas that are frequently visited by tourists.
Why book with Around Egypt Tours?
Around Egypt Tours is a young innovative travel company yet matured and experienced. Founded in 2005, Around Egypt Tours has made a considerable impact on the Egyptian tourism sector by promoting Egypt as one of the fascinating destinations in the world, offering a wide range of benefits to its clientele. By Booking one of our Egypt Budget Tours, we make sure that your trip with us is a unique experience that will leave you wanting more. For that we have customer-focused programs and itineraries, tailored to your needs and desires for a personal experience like no other. Offering the best value for programs and packages with competitive prices in the market. In order to ensure that your experience exceeds your expectations, you will have a great customer service team that will accompany you throughout your process and during your trip. We assure you a complete and unique experience, with expert guides and excellent service, first-class accommodation within Budget and much more, you will have a pleasant trip.
Is Egypt affordable to visit?
Egypt is a very affordable destination that you can visit on a budget. Many western and local hotel options meet everyone's travel budget and style. If you are a budget traveler, you can see and do a lot in Egypt without spending a lot of money.
Browse our Egypt travel packages, and you'll find the most affordable Egypt tour packages that save you time and money.
Is there a special rate for groups booking with Around Egypt Tours?
Yes, we offers a discount for groups bookings. so you can collect a group of travellers and get a discount.
Do Egyptians speak other languages apart from Arabic? 
Have no fear, most Egyptians who live in cities have a basic command of the English language. However, the same cannot be said of French, Italian, Spanish and German. However, professionals working in the tourism sector have easily adapted to non-Arabic speaking visitors. Meeting the needs of most travelers with a mix of English and other multilingual phrases.
Are you expected to tip in Egypt?
Service charges are included by default in the bill when dining at a restaurant. However, these fees go to the restaurant and not to the staff. So, it is wise and courteous to tip the staff an additional from 5% to 10% directly.
What is the official currency of Egypt? 
The official currency of Egypt is the Egyptian pound, or "Geneh" in Arabic, and is commonly written as LE. One USD is Equal to 30 EGP. There are 5, 10, 20, 50, 100 and 200 LE bills. It is advisable to have some change for taxis or tipping. Money can be exchanged at exchange houses on the main streets and near tourist sites or at the airport.
What clothes are recommended to take to visit Egypt with its tourist places and Nile Cruises? 
Modest dress in public streets would be recommended during your Egypt tour, But aboard the Nile cruise ship or hotel you can . In mosques, women will be asked to cover their hair and perhaps their arms and legs. Both men and women will be asked to remove their shoes before entering a mosque.
What are the top Egypt tours for 2023 to do?
What souvenirs should I buy in Egypt?
Traditional Egyptian items like papyrus artwork, Egyptian cotton products, spices, and alabaster souvenirs are popular choices.
Can I visit the inside of the pyramids?
Yes, you can enter some of the pyramids, including the Great Pyramid of Khufu, but there might be additional fees and limited access for preservation purposes.
What's the best time of year to visit Egypt?
The best time to visit is during the cooler months, from October to April. The weather is pleasant for sightseeing and outdoor activities. However, this is also peak tourist season, so expect larger crowds and higher prices.