Your Guide to Egypt Visas - Everything You Need to Know Before You Go
You booked your flights, found the perfect hotel, and started dreaming of exploring the Great Pyramids and cruising the Nile! But before packing your bags for Egypt, you need to make sure you have the right visa. Getting an Egypt visa can be confusing with constantly changing rules, visa types, and fees. But with a bit of preparation, you will be all set for hassle-free entry into this incredible country.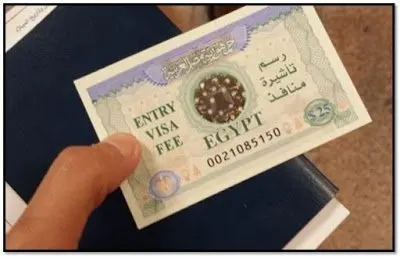 In this complete guide, I will walk you through:
Egypt visa types

Fees and costs

How to get an Egypt e-visa or visa on arrival

Entry requirements

Filling out application forms

Useful travel tips for Egypt
Let's get started!
Do You Need a Visa for Egypt?
Yes, almost all foreign nationals need a visa to enter Egypt as a tourist. However, citizens from certain countries can get a visa on arrival, while others need to apply for an e-visa before they go.
Your nationality determines whether you are eligible for an Egypt e-visa or can get a visa upon arrival. I will cover the details below on how it works for different nationalities.
Before planning a trip to Egypt, check the latest visa guidelines from official government sites. Rules can change frequently!
What Type of Visa Do You Need for Egypt?
Egypt offers tourist and transit visas. The visa you need depends on the length and purpose of your visit.
Tourist Visa: For visits up to 30 days for tourism. Available as an e-visa online or on arrival at the airport for some nationalities.
Transit Visa: For brief layovers up to 72 hours in Egypt while traveling to another destination. Must be arranged ahead of travel.
So, for most trips to Egypt for holiday purposes, you will need a tourist visa.
Egypt Visa Costs and Fees
The fees for Egypt tourist visas can vary slightly depending on where you apply, your nationality, single or multiple-entry visa. However, costs are generally in these ranges:
Egypt e-visa: USD 25
Visa on Arrival: 25 EUR / 20 GBP / 25 USD
Payment methods include credit/debit cards for e-Visas and cash only for visas on arrival. Some nationalities are eligible for free visas on arrival in Egypt. (More details below).
I recommend carrying USD or EUR to pay your visa fee. Exchange desks are available if you only have local currency.
How Long Is An Egypt Tourist Visa Valid?
Single-entry Egypt tourist visas allow you to stay 30 days maximum.
You can also apply for multiple-entry visas valid for 06 months with durations of 30 days for each visit. These are harder to get but allow for unrestricted travel if you plan to visit Egypt more than once in the same year.
Getting an Egypt e-Visa
For many travelers, getting your visa to Egypt in advance through the government's e-Visa system is the most convenient option. The Egypt e-Visa allows you to clear immigration faster upon arrival.
Here's what to know: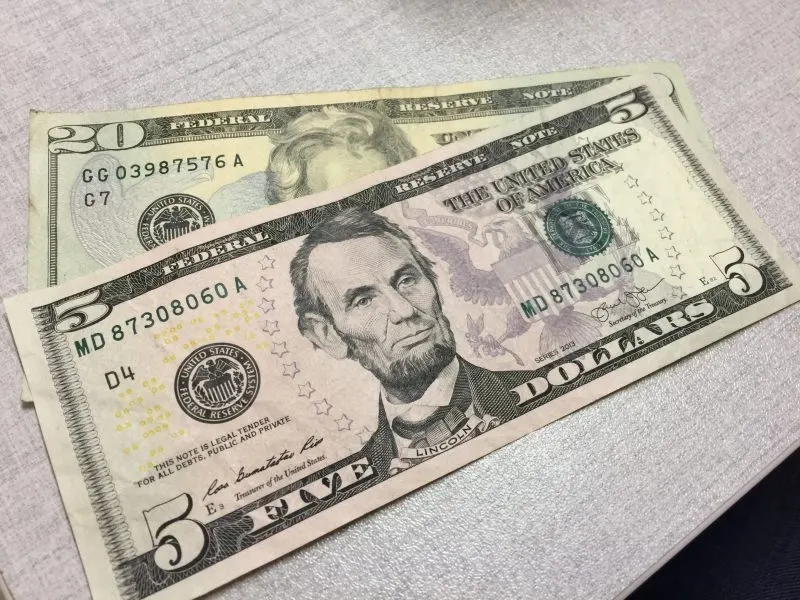 Egypt e-Visa Eligibility
Over 50 nationalities can get an electronic Egypt visa before arrival, including countries like the US, UK, Canada, Australia, China, Mexico, and EU member states.

A complete list of eligible countries is available here (check often, as it can change without notice).
How to Apply For an Egypt e-Visa
You must submit your visa application through the official government portal. Start the process at least 15 days before travel (I recommend 03 weeks to be safe!). Here are step-by-step instructions:
Complete the online form with personal details, passport info, medical questions, and contact info while in Egypt. Answer accurately, as inconsistencies cause delays.

Pay visa fees by credit card on the secure payment site.

Print your Egypt e-Visa approval letter containing the visa number. You will need this letter while traveling.
Once approved (usually within 1-3 business days), you will get instant verification by email. Please remember to pack your printed visa letter!
Visa on Arrival in Egypt
For travelers not eligible for an Egypt e-Visa, you can obtain your tourist visa upon arrival if you are from one of these countries:
Bahrain, Belarus, Hong Kong, Kuwait, Macau, Oman, Qatar, Russia, Saudi Arabia, Ukraine and Taiwan amongst others.
The list changes frequently, so verify your eligibility on government sites! Citizens can also contact the Egyptian embassy about exceptions.
Here's the process:
• Arriving by air
• Stop at the bank counter before immigration to pay your USD 25 (or other currency) visa fee.
• Proceed to the visitor desk near the immigration officers
• Present your passport, visa fee receipt, and completed application.
• Receive visa stamp in passport after a short wait.
• Some ports of entry issue free visas on arrival, including Sharm El Sheikh Airport and the Taba border crossing from Israel. This offer does not apply at Cairo International Airport.
Entry Visa Requirements: Passport Validity
Along with your Egypt entry visa, your passport itself must meet certain validity criteria:
At least 06 months valid past the date you plan to leave Egypt

Must have at least 02 blank pages for visa stamps/immigration

Cannot have Israeli stamps or visas (denied entry)

Damaged passports may also prevent your entry

Travelers have been turned away for very minor passport damage. Examine yours closely before traveling to avoid problems!
What Is The Required Information For The Visa Application?
Whether applying for an Egypt e-Visa online or getting one on arrival, you will need to provide some standard info.
It's essential to give accurate details to avoid delays.
Have ready your:
• Passport details (number, issuance/expiration date)
• Travel dates
• Places you intend to visit
• Port of entry
• Address where you will stay
• Contact information
• Payment for the fee
• Proof of onward travel out of Egypt
• Health insurance and confirmed hotel reservations may also be required as supporting documents. Some ports require seeing them during screening.
They likely won't ask for reservations or insurance, but having them helps fast-track entry if needed.
What Happens if You Overstay Your Egyptian Visa?
Travelers must not overstay Egypt visas! Unfortunately, it's quite common to miscalculate dates or plan activities past the last permissible visa date. Even by one day, it causes major problems:
First offense: Up to 450 EGP penalties (over USD 15)
Multiple infractions: Hundreds of dollars in fees or barred re-entry for years.
Overstays of months can even lead to detention, deportation, and criminal charges in Egypt.
Upon exit at customs, passport stamps are closely checked for visa adherence. Don't risk serious troubles by unintentionally overstaying!
Can You Extend Your Egyptian Visa?
If unforeseen circumstances arise causing changes in travel plans, you can apply to extend an Egypt tourist visa while in the country. However, the criteria are strict, and fees are extremely high:
Only extendable once for up to 28 days beyond original validity
Not guaranteed - applications can be denied
Over 1,800 EGP (USD 60) to apply based on visa type
Requires a letter of support from local hotel/tour operator
You must apply for the extension 7+ days before the existing visa expiration. Find more specifics on the process at Egyptian passport offices if you need additional time.
Egypt Tourist Visa FAQs
1- Do I need a visa to transit through Egypt?

Yes, Transit visas are usually required for layovers over 12 hours.
2- Can I get a visa for Egypt at the border?
Some land/sea ports like Taba may offer tourist visas on arrival. But policies often change without notice, so always confirm visa procedures before travel. Border officials can deny entry without the proper pre-arranged documentation.
3- Which is cheaper - Egypt e-visa vs visa on arrival?
An Egypt online visa is USD 25. Visas on arrival cost USD 25
4- Does Egypt accept e-visas printed on smartphones/tablets?
Technically an electronic visa approval letter can be shown on your mobile screen to officials without needing paper printouts. But in practice, immigration personnel occasionally report technical issues scanning phone screens. For guaranteed fast entry, print your Egypt e-Visa approval onto paper!
Final Egypt Visa Tips
Hopefully, you now understand all aspects of obtaining your necessary visa paperwork for Egypt. With the right upfront planning, it's a smooth process:
• Double-check visa guidelines to confirm your eligibility requirements
• Apply for Egypt e-Visas at least 03 weeks pre-travel where available
• Have USD/EUR/GBP ready if needing visa on arrival
• Monitor passport validity and condition
• Carefully complete all visa application forms
• Print all approval letters and necessary documents
• Avoid overstaying dates accidentally
• Leave buffer days for unforeseen delays
Embark on your Egypt Vacation fully prepared! With the right visa from Around Egypt Tours, delve into the mysteries of pyramids, explore ancient temples, and immerse yourself in Egypt's breathtaking beauty.