5 Days Cairo Luxor Egypt Vacation Packages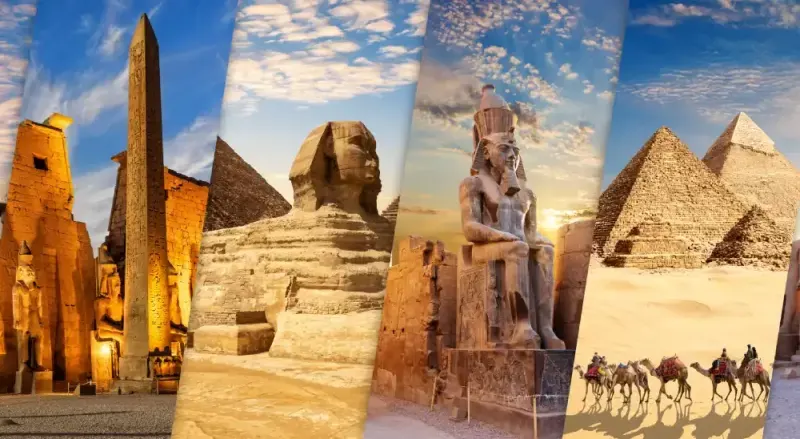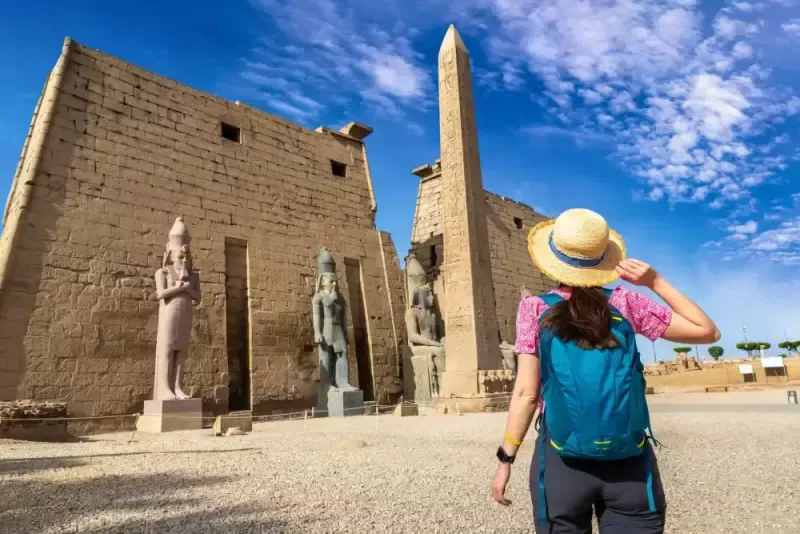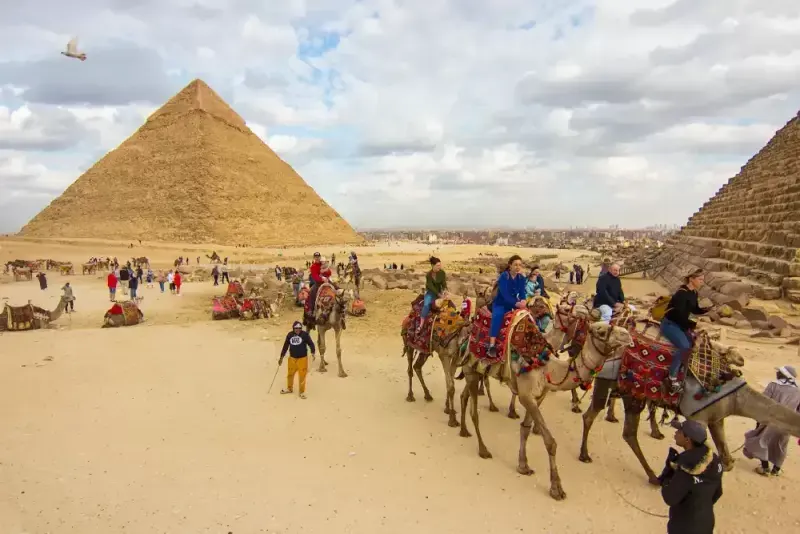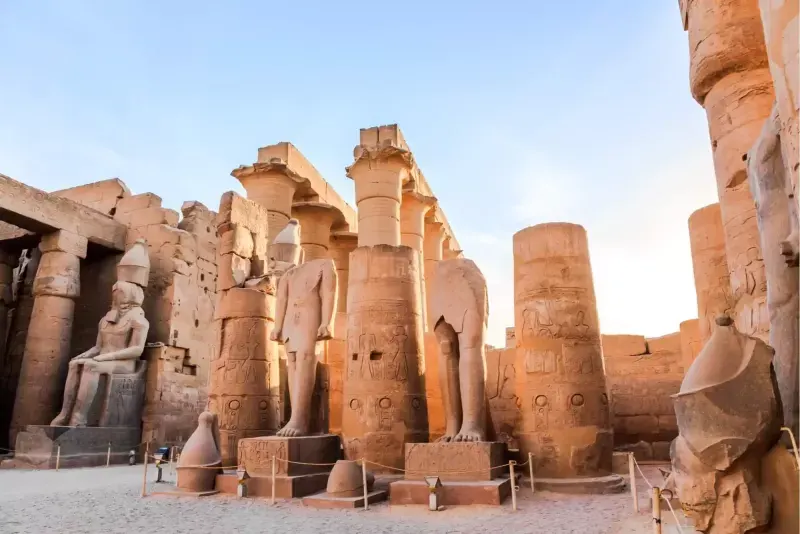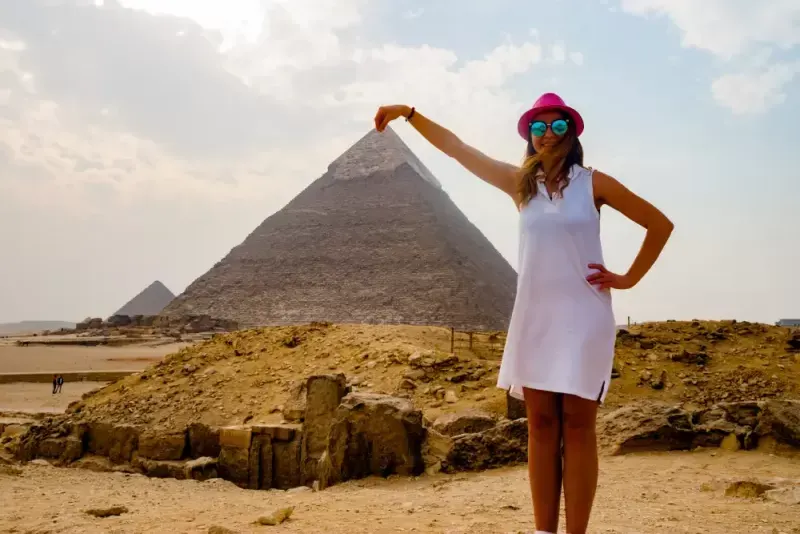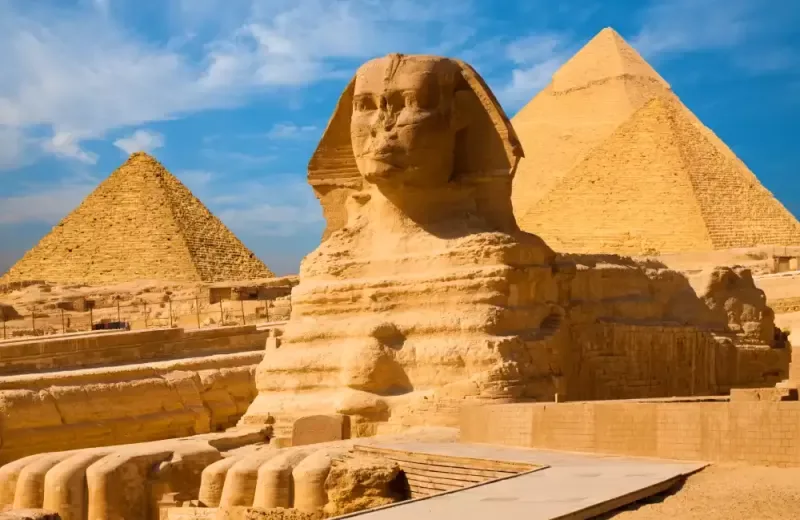 Overview
The 5 Days Cairo and Luxor Tours are designed to give you an unforgettable experience of Egypt's rich history and culture. This tour package is spread over five days and covers some of the most iconic landmarks in Cairo and Luxor.
On day one, The tour begins with your arrival in Cairo, where you will be met by your tour guide and transferred to your hotel. You will have the rest of the day to relax and explore Cairo at your leisure.
On the second day of the tour, you will start the day with a visit to the Great Pyramids of Giza, one of the most famous landmarks in the world. You will also visit the Sphinx and the Valley Temple, where you can learn more about ancient Egyptian burial rituals. Afterward, you will explore the Egyptian Museum, which houses a vast collection of ancient artifacts, including the treasures of King Tutankhamun.
On day three, you will fly from Cairo to Luxor, the ancient capital of Egypt. Upon arrival, you will explore the Valley of the Kings, where many of the pharaohs were buried, including King Tutankhamun. You will also visit the Colossi of Memnon, two giant statues that were once part of a massive temple complex.
On day four you will visit the Karnak Temple Complex, a vast collection of temples and chapels built over many centuries. You will also visit the Luxor Temple, which was built over several centuries and contains many beautifully preserved structures. In the afternoon, you will fly back to Cairo.
On the final day of the tour, you will have free time to explore Cairo at your leisure before being transferred to the airport for your departure flight. This marks the end of your Cairo and Luxor Tours.
Overall, the 5-day Cairo and Luxor Tours provide an excellent opportunity to experience the best of Egypt's ancient history and culture. With visits to iconic landmarks, such as the Pyramids of Giza and the Valley of the Kings, you are sure to have a memorable experience that will last a lifetime.


| | | |
| --- | --- | --- |
| Duration: 5 Days / 4 Nights | Type: Private Tour | Run: Every Day |
Included
• Meet and assist by our representatives at the airports with a nominative sign at the passport control area
• Assistance of our guest relations during your stay
• Accommodation for 3 nights in Cairo on bed and breakfast
• Accommodation for one night in Luxor on bed and breakfast
• Meals as mentioned in the above itinerary at a good quality restaurant
• Private English / Portuguese / German / Spanish speaking tour guide during your tours
• All sightseeing tours are private guided tours
• Entrance fees to all the mentioned sites in Cairo and Luxor
• Free Bottled water during the tours
• All transfers by a private air-conditioned deluxe vehicle
• Domestic flights ( Cairo to Luxor/ Luxor to Cairo)
• Free alcohol sanitizer bottle will be provided every day in your tour
• Free Masks will be given to our clients on every tour
• All service charges and taxes
Excluded
• International flights and visa
• Tipping
• Any optional tours
• Personal Spending
Itinerary:
Day 1: Arrival Cairo - Welcome to Egypt
Welcome to Cairo, Egypt
Around Egypt Tours representative will meet and assist you at Cairo International Airport, and then he will accompany you to the hotel by an air-conditioned deluxe vehicle. At the hotel, the representative will assist you to check-in and review your Cairo Luxor itinerary to confirm pick-up times for each tour.
Welcome Drink
At night, our representative will pick you up from your hotel to attend the Sound and Light Show of Giza Pyramids of Cheops, Chefren, and Mykerinus. Discover the fascinating history of the ancient Egyptians. It starts with the Sphinx story, who has been the vigilant guardian of the dead city for five thousand years. The show also depicts the story of building the pyramids and relates the history of great and famous figures of ancient Egypt, such as Thutmosis IV, Akhnaten, Nefertiti, and Tut Ankh Amon. Back to your hotel.Overnight in Cairo.
Included Activities :
• Cairo- Sound and Light show
Day 2: Pyramids and Cairo Sightseeing
Day 3: Fly to Luxor from Cairo
Day 4: Luxor Sightseeing - Fly to Cairo from Luxor
Day 5: Cairo - End of Cairo Luxor Tours
Prices:
May to Sep
Per Person in Single Room
Per Person in Double Room
Per Person in Triple Room

Prices Per Person

$

949

$

699

$

649
Oct to April
Per Person in Single Room
Per Person in Double Room
Per Person in Triple Room

Prices

$

1199

$

849

$

799
Notes:
Tour Prices
Our tour prices for Cairo and Luxor tours are quoted in US dollars per person per trip, and you have the option to pay in Euro or GBP. Please note that during Christmas, New Year, and Easter vacations, prices may differ. We always strive to offer the lowest possible prices and keep them up-to-date. Once you confirm your Cairo and Luxor Tour Package, we cannot guarantee any changes to the rates from our side.
Domestic Flights
As part of this trip, you may take domestic flights to travel between Cairo and Luxor. Typically, flights are operated by Egypt Air or Nile Air. The baggage allowance for these flights is one checked-in bag, with a maximum weight of 23kg, and one piece of hand luggage, with a maximum weight of 7kg.
Tips for Departure
On the last day of your tour, we recommend that you avoid booking any outgoing international flights before 3.00 pm or consider extending your stay in Cairo or Luxor for an extra night. Our Tour Manager can assist you with additional services like accommodation and transfers.
Children Policy
Children under 2 years old can travel for free. Children between the ages of 2 and 5.99 will be charged 25% of the tour price, while children between the ages of 6 and 11.99 will be charged 50% of the tour price. Children aged 12 or above will be charged the full tour price as an adult. If your Cairo and Luxor tours package includes airfare, extra charges may apply for your children.
Payment Policy
To secure your desired Cairo and Luxor tour, we recommend that you make your reservation as early as possible. You can secure your spot by paying a deposit of 25% of the required payment. During peak season (X-Mas, New Year), the required deposit to visit Egypt will be 50% of the required payment. This deposit will be included in your final payment, which should be made up to one week before your arrival date or in cash upon arrival.
Installment Policy
We offer a new payment plan that allows you to pay for your booked Cairo and Luxor package in monthly installments. You can choose to pay in monthly installments of 6, 9, or 12 months leading up to your arrival. You can pay the rest of the payment upon your arrival in Egypt in cash or by credit/debit cards, or you can pay the full cost in monthly installments before you travel to Egypt.
Additional Entry Tickets
Please note that all our Cairo and Luxor tours and programs do not include entrance fees to specific archaeological sites, such as entering one of the Pyramids inside, visiting the Mummies Room at the Egyptian Museum in Cairo, visiting the Karnak Temple Complex in Luxor, and entering the Tomb of Tutankhamen at Valley of the Kings in Luxor.
Tipping
It is customary to offer tips to express your satisfaction with the services provided by staff on duty. While we advise you to do so, you are not obliged to do it.
Cancellation Policy
In case you cancel your Cairo and Luxor tour, the following charges will apply:
• From the date of booking until 61 days before your arrival date: 10% of the entire tour price will be charged.
• Between 60 and 31 days before your arrival date: 20% of the entire tour price will be charged.
• Between 30 and 15 days before your arrival date: 50% of the entire tour price will be charged.
• Between 14 and 1 day before your arrival date: 100% of the entire tour price will be charged. Please note that there are cancellation fees on all domestic flights within Egypt. If you cancel.
• Emergency Cancellation Policy
Around Egypt Tours offers a highly flexible cancelation policy, in case your government or the airline declared a travel warning
for War, riot, civil strife, natural or nuclear disaster, fire, flood, conditions, epidemics, infections, or outbreaks of COVID-19. If that happened, we would be refunding you the amount paid for the booked Cairo and Luxor tours, or in some cases, your payment will be a credit for future travel. You have the flexibility to apply this amount towards new travel services booked within 12 months.
According to the airline's terms and conditions, only flight cancellation/changing fees are charged, and bank surcharges fees are applied to the deposit amount paid.

We as Around Egypt Tours prioritize your well-being, health, and safety; for that reason, we've amended our cancellation policy. We've also modified our procedures to develop the global health and safety protocols to match the recommendations (WTTC).
Our Hotels have been chosen carefully to obtain the "Hygiene Safety" certificate to match the recommendations of the Ministries of tourism and health in Egypt to reflect our interests and values towards our Guests.